To update billing for a customer, go to the Account Changes menu and click on either Change PRIMARY Billing Information or Change BACKUP Billing Information.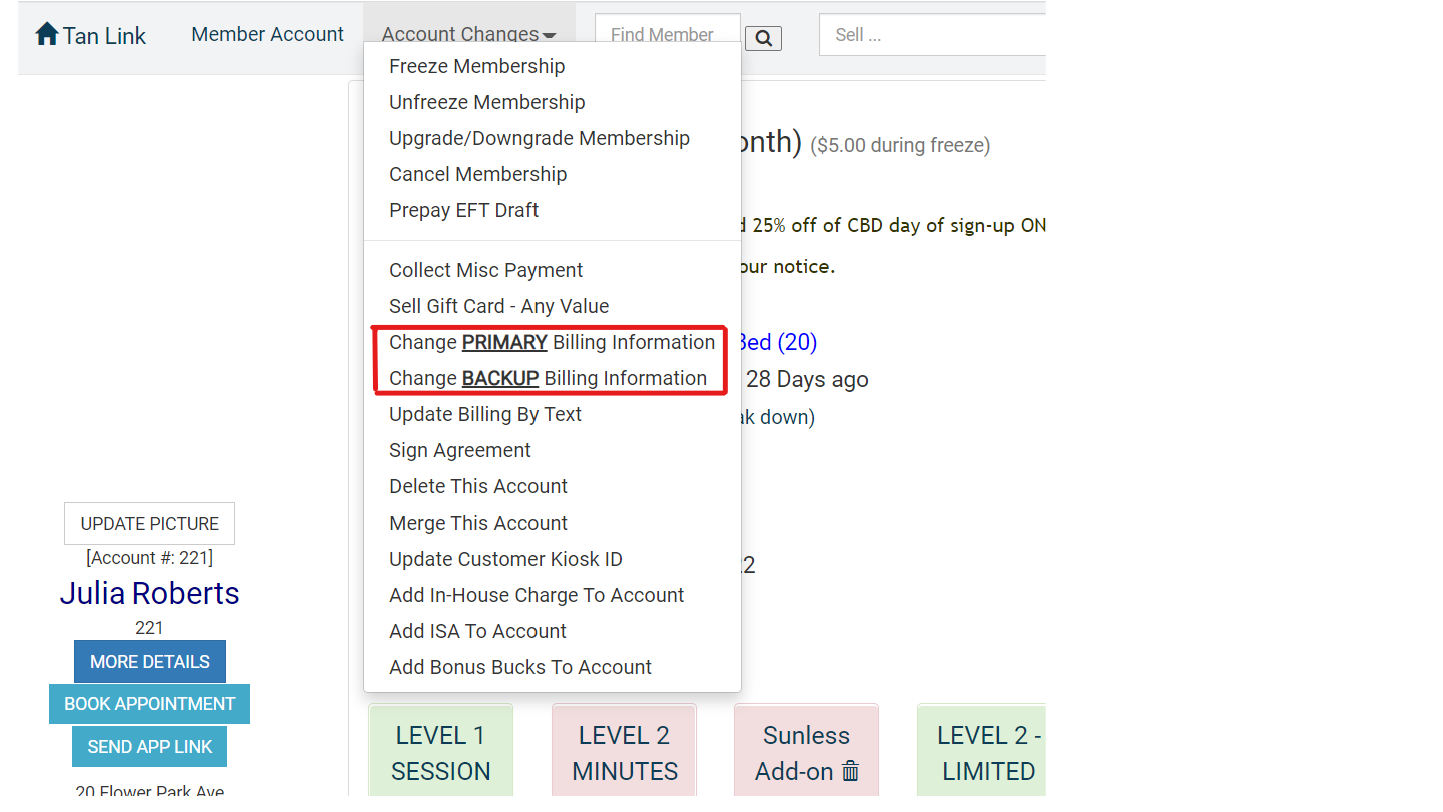 On the billing update page, if the customer is providing a credit or debit card, click on the SWIPE CARD
In the box that pops up, put the cursor inside the box and then swipe the card on the card terminal.
All the credit information will be scanned from the card. If the name or any other information is missing, it must be entered manually. You may find that at times, the card number populates but the name is left blank.
After the information is entered, click on UPDATE CREDIT CARD ON FILE and the customer will then be required to sign the billing agreement on the iPad. Once signed, the agreement will be stored as a PDF on the customer's account to be viewed at any time. One can pull up the agreement by clicking on the printer icon to the far right of the New Billing Info log on the customer's account as shown below.
If your salon is set up to run ACH, the Bank Name, Account Number and Routing number must be entered to update the billing.