This article guides you through how to enter your review links into your site.
Start off by going to Management > General Settings.
Once in the new screen, you will click on the SEARCH box on the far left. You will then enter the phrase "review" in the Headings box and hit ENTER.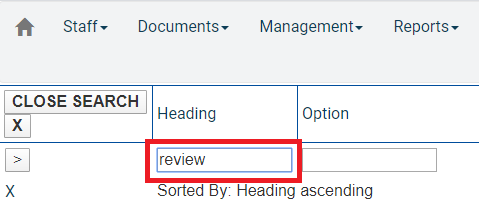 This will pull up a new screen that will show your locations(s) and the options to enter/edit your review links. Select the item you wish to enter and scroll down and click CHANGE. This will pull up a screen like seen below: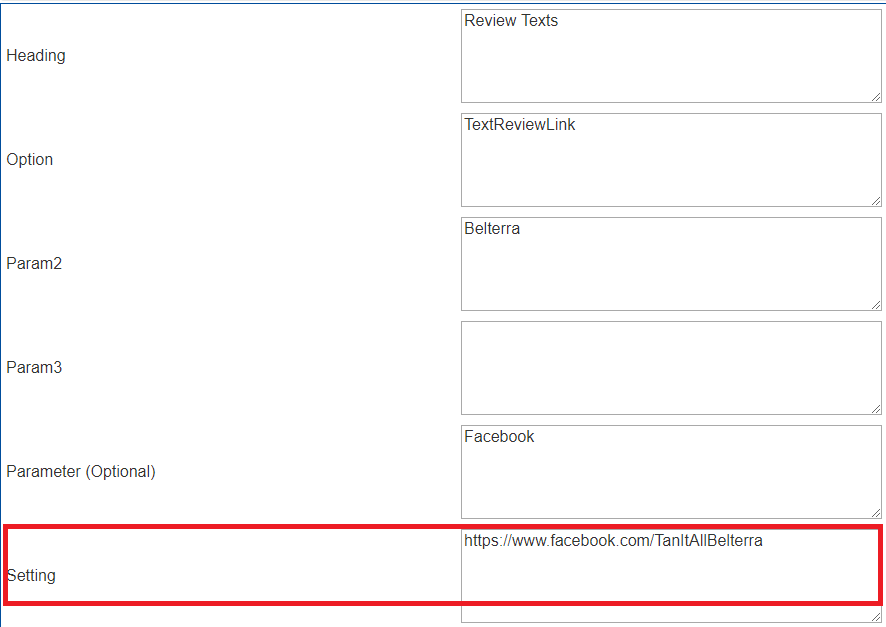 In the Setting box you will enter the desired link. Once entered, you will scroll down and click on SAVE. Repeat until ALL links have been entered. NOTE: Do NOT used shortened links. Tan-Link will automatically convert them to TinyURL links when it send them.
Note: If you have more than one location, these links may be different for each review service and EACH location must be entered with the exact location name entered into the Par 2 box as shown above.

To find the desired links, each site has different methods:
Google:
Google requires a custom link to direct customers to specific business review links. To create this custom link, Google provides a guide here:
Create a link for customers to write reviews - Google My Business Help
Facebook:

Facebook links require linking directly to the store's Facebook page. An example of this can be seen here:
Yelp!:
To find your Yelp! review links, search for the location that you are setting up.
After locating it, click "Write a Review" located below the store name and hours.You will be taken to a review box. Use this URL when setting up your reviews for this service.