To test that your Authorize.net account has been properly set up to perform CC transactions please do the following steps:
Log into your new Tan-Link site. If your data has been migrated at this point, go to either your personal member account in your site or the account called "Tan Link" by searching in the FIND MEMBER box. From here click on: ACCOUNT CHANGES > COLLECT MISC PAYMENT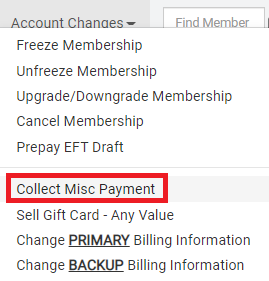 Enter Reason "test" for misc payment and ".01"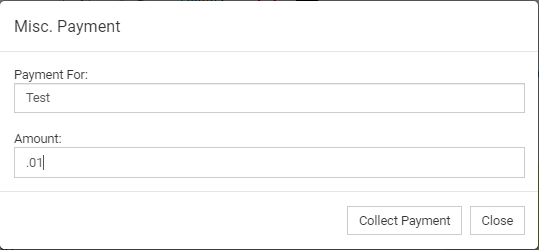 Click on Collect Payment
Select CC as form of payment and click on NEXT
Enable the red tablet at the top (this will connect your ipad once live) and turn it green. If not green, the ipad will NOT connect with your computer and will NOT be sent any agreements.


Click OK.
Swipe a CC or enter a number manually.
Click COMPLETE ORDER.
If it works it will say APPROVED on the iPad. If it declines, it may be that Authorize.net API or Transaction Key were NOT entered properly. In this case please copy to clipboard and sent to support to enter again.
If you have not set up your iPad(s) yet, you can just open a second browser window and enter this link in the URL: YOURSITENAME.tan-link.com/mobile.php to process through the transaction.
Once approved the iPad will show a Thank you as seen below.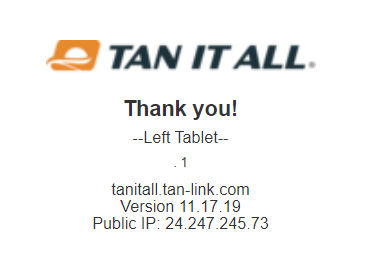 Log into your Authorize.net account and search UNSETTLED TRANSACTIONS to ensure that you can see the 1 cent transaction.