If you receive stock and supplies at one location (warehouse, office, corporate) etc. and then it's distributed or shipped to your salon, this will allow you to track and ensure that the right items and quantities are received at the proper locations.
Under Products > Update Stock or Place Order, you can move stock by clicking on the MOVE STOCK button.
When you move the stock, you will specify how many you are moving or shipping and to which location.
The stock will be removed from the original location but will not be added to the stock at the receiving location yet.
Once the stock has been received at that location, go to Staff > Receive Stock.
There you can search for the product or supplies by name or UPC. Once the product has been scanned, you will click on Add To Stock to add the product to inventory. If you have 12 of an item to add, you will have to scan or enter the UPC to add it 12 times.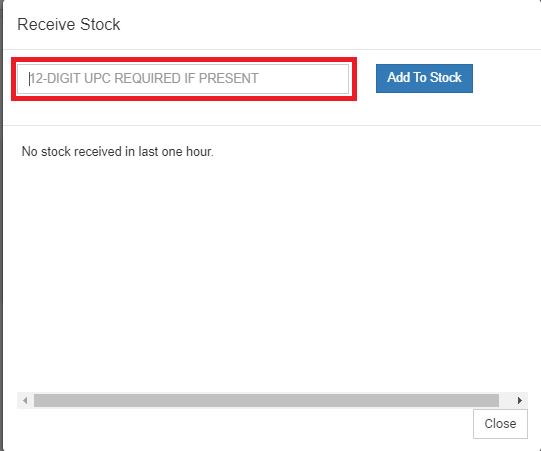 Once added, a quantity of "1" will show as added to inventor at the location you are logged into.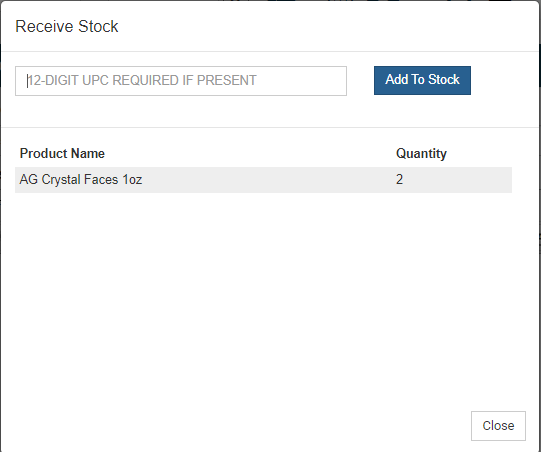 If there are any errors on sending or receiving end, such as wrong product being received, wrong quantity being received, or the right items being received at the wrong location, a report will be sent to the person designated under General Settings > Edit Automatic Reports and for the report labeled Stock Move Error Report.
This report will show any stock that has been sent and not received, or were received but never sent indicating an issue.